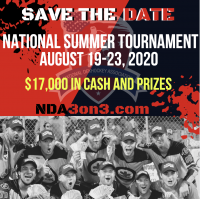 SAVE THE DATE!
Monday June 8, 2020
Mark your calendars!💥 We are excited to announce that the 2020 NDA National Summer Tournament will now take place August 19th-23rd! Over $17,000 will be awarded in cash and prizes! 💸🏆🍾 More information will be rel
Detail
2019 NDA NATIONAL SUMMER TOURNAMENT
Monday July 22, 2019
Here's the official highlight video of the 2019 NDA National Summer Tournament! Thanks to all of the teams who participated and to our incredible staff/volunteers! Congrats to all of the 2019 National Champions! See you next year!
Detail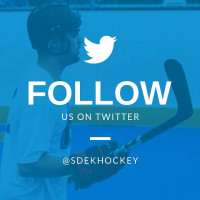 Follow us on Twitter!
Sunday March 10, 2019
Keep up-to-date with all things Springfield Dekhockey related on our new Twitter page! Go give us a follow!
Detail
x
Term of use Shark Media & Sport
The content of this site is private and purely informative. The rights of a visitor to this site cannot, therefore, be derived from the content of this website. This website is operated by and was created by SHARK MEDIA & SPORT. The data contained within this website are the intellectual property of and are copyright-protected. The data herein cannot be copied or reproduced without the prior consent of or SHARK MEDIA & SPORT, other than in contexts requiring on-line searches. However, you may print out entire pages of this site for personal use. For further information about the use of this site, please communicate with SHARK MEDIA & SPORT.